Pleasant View Chiropractor Welcomes You!
Discover Wellness at Carmack Chiropractic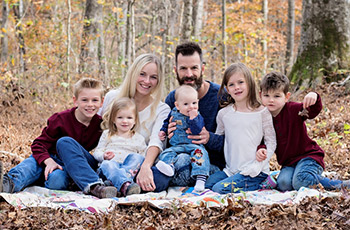 Pleasant View chiropractor Dr. Joshua Carmack takes pride in offering state-of-the-art natural health care to our community. At Carmack Chiropractic, it's important to us that you receive the most advanced, high-quality solutions to your health concerns. We're always attending seminars and learning new ways to help health-conscious Pleasant View-area residents.
Why so much focus on education? Because those who know what a chiropractor does—and why, seem to get the best results in the shortest amount of time.
Health  Care for Families
Dr. Carmack uses several different chiropractic techniques and can tailor his approach to each individual. He provides care for his entire family, including his children, who have benefited from chiropractic care since birth. Our gentle methods are appropriate for all ages, from newborns to seniors. We welcome the opportunity to meet you and assess your needs!
Explore our site and get to know who we are. Read some of our patient testimonials to see what others have to say about us. Contact Carmack Chiropractic today to find out what we can do for you!
Dr. Joshua Carmack | Pleasant View Chiropractor | (615) 746-8700